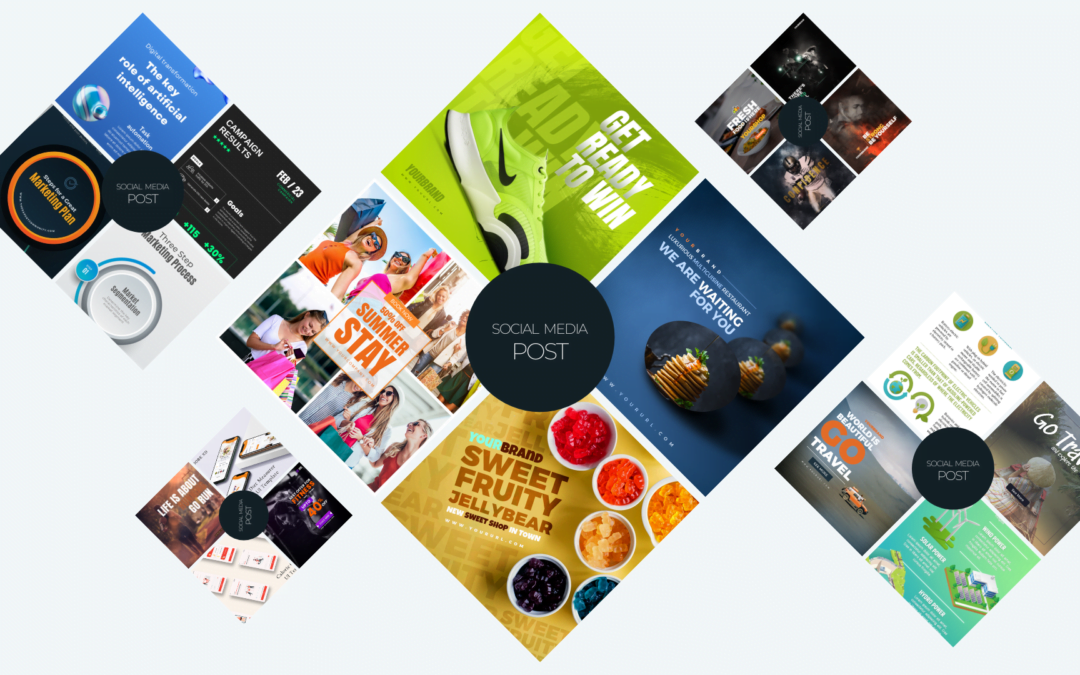 Welcome to the digital era, where grabbing people's attention is like winning a race. Whether you're a small business, just getting started, or a big company, having cool and attention-grabbing designs is super important for your marketing and branding. The good news is, you don't have to spend a ton of money to get great graphic designs. You can actually outsource your design work, and it won't break the bank.
Let's talk about how to do that and still get awesome results without sacrificing quality.
Understanding the Benefits of Outsourcing Graphic Designs
Before we dive into the nitty-gritty of cost-effective outsourcing, let's chat about why outsourcing your graphic design needs is such a smart move. There are some pretty fantastic advantages to consider:
1. Cost Savings: By outsourcing, you can avoid those hefty in-house designer salaries, benefits, and software expenses goodbye. It's like trimming down your design budget without sacrificing quality.
2. Access to Talent: When you outsource, you're not just hiring one designer; you're gaining access to a worldwide treasure trove of creative talent. There are all kinds of designers out there, each with their unique skills and experiences. Finding the perfect fit for your project is easier than ever.
3. Scalability for the Win: Whether your design needs are fluctuating with the seasons or as steady as a heartbeat, outsourcing lets you scale your projects up or down as needed. This flexibility is gold for businesses with ever-changing design requirements.
4. Time is Money: Think of outsourcing as a time machine for your team. With experienced professionals handling your graphic designs work, your in-house team can focus on what they do best – your core business activities.
5. A Breath of Fresh Air: Outsourced designers don't just bring their skills to the table; they also bring a fresh perspective. It's like having a gust of creativity and innovation sweep through your projects. Their new ideas can be a game-changer.
So, now that we're all on the same page about the awesomeness of outsourcing, let's dive into some strategies to get the most out of it without burning through your budget.
Define Your Project Scope
To ensure you get quality work within your budget, start by defining your project scope. Be as specific as possible about your design requirements, including the style, colors, dimensions, and any branding guidelines. The clearer your project brief, the less room there is for misinterpretation, reducing the need for revisions and potential additional costs.
Set a Realistic Budget
Understanding your budget limitations is essential. When you set a clear budget for your design project, it helps you find designers who are willing to work within your price range. However, it's crucial to strike a balance between budget and quality. Extremely low budgets may result in low-quality work, so be prepared to invest a reasonable amount for the desired results.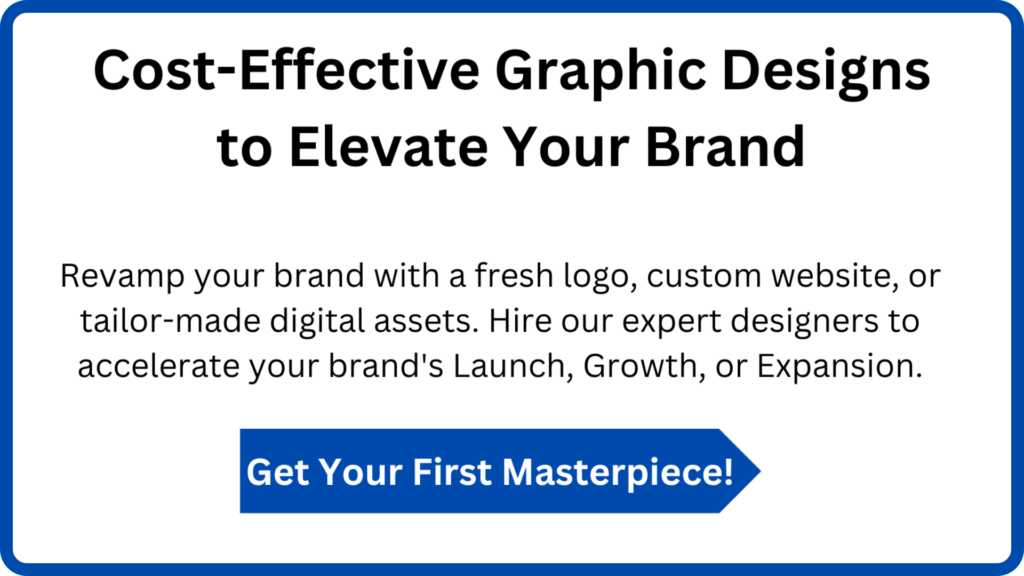 Select the Right Outsourcing Platform
Several platforms and websites connect businesses with freelance graphic designers or design agencies. It's crucial to research these platforms to find one that suits your needs. Pay attention to user reviews, ratings, and past work examples when selecting a designer. Additionally, don't hesitate to reach out and interview potential designers to examine their suitability for your project.
Review Portfolios and Past Work
Before finalizing your decision, thoroughly review the portfolios and past work of potential designers or agencies. This will give you a clear understanding of their style, capabilities, and whether their work aligns with your project's requirements. Look for designers who have experience in your industry or have completed similar projects to ensure they understand your specific needs.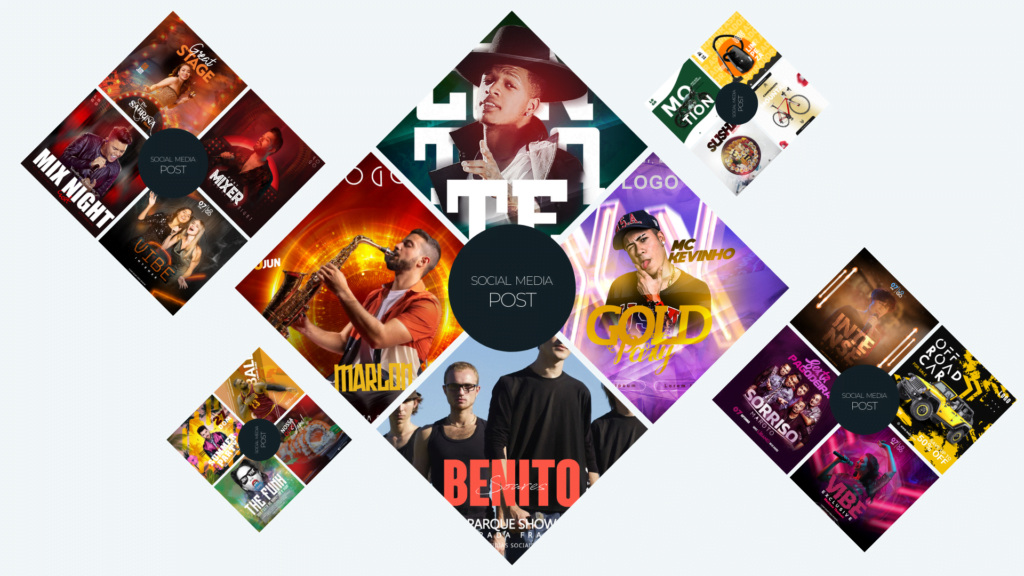 Communication Is Key
Effective communication is vital for successful outsourcing. Clearly articulate your expectations, provide feedback promptly, and be open to questions and suggestions from the designer. Miscommunication can lead to revisions and extra costs, so establishing a transparent and open line of communication from the beginning is crucial.
Test with a Small Project
If you're working with a designer or agency for the first time, consider starting with a small project to evaluate their skills, reliability, and compatibility. This can be a low-risk way to assess whether they meet your quality standards before committing to larger, more significant projects.
Consider Different Pricing Models
When outsourcing graphic designs work, you'll encounter different pricing models, such as hourly rates, fixed prices, or per-project fees. Depending on the nature of your project, one model may be more cost-effective than others. For simple, well-defined tasks, a fixed price might be the best choice, while hourly rates may work better for complex, ongoing projects.
Request Multiple Quotes
To ensure you're getting the best value for your money, don't hesitate to request quotes from multiple designers or agencies. This allows you to compare prices and evaluate the quality and services offered. However, remember that the cheapest option may not always provide the best quality.
Prioritize Quality Over Quantity
It's easy to fall into the trap of demanding numerous design variations or revisions to get the most out of your budget. While it's essential to get the graphic designs right, overloading the designer with too many changes can be counterproductive. Quality should always take precedence over quantity. Focus on getting a few exceptional designs rather than an abundance of mediocre ones.
Build Long-Term Relationships
If you find a designer or agency that consistently delivers high-quality work within your budget, consider building a long-term working relationship. This can lead to better rates, improved understanding of your brand, and greater efficiency in future projects.
Review and Provide Feedback
After the completion of each project, take the time to review the work and provide constructive feedback to the designer. Positive feedback encourages good work, while constructive criticism helps them understand your preferences better. This iterative process can lead to better results over time.
Be Flexible
Flexibility is key when outsourcing graphic designs. Sometimes, unexpected changes or improvements in your project may require adjustments to your budget. Be open to negotiations and discussions with your designer when necessary to maintain both quality and cost-effectiveness.
Monitor Intellectual Property Rights
Ensure that you have a clear understanding of intellectual property rights before starting any project. Be sure to address ownership, usage rights, and confidentiality agreements to avoid legal disputes in the future.
Quality Assurance
Before finalizing a project, conduct a rigorous quality check to ensure it meets your standards. This includes checking for errors, consistency, and alignment with your brand guidelines. A high-quality final product is your ultimate goal.
Wrapping Up!
Outsourcing graphic designs can be a cost-effective solution for businesses looking to maintain quality while staying within their budget. By following these strategies, you can find the right designers, maintain effective communication, and achieve excellent results in a way that benefits both your business and your wallet. Remember, the key to successful outsourcing is a thoughtful and well-planned approach that prioritizes quality at every step of the process. With the right strategy, you can harness the power of graphic design to enhance your brand and captivate your audience without compromising your bottom line.
You know what, after reading this article, you don't have to wander in search of good graphic designs. We are already here to help you with it. Let me tell you that our specialized graphic design services meet all of the standards above. With this risk-free approach, you can engage with our design experts to do your graphic design tasks effectively.
Join us for a coffee meeting where we can delve into the creative process of crafting exclusive designs for your brand.