It's a holiday season, and we're just so busy collecting memories, whether he or she is buying something or a businessman busy earning profits with high-end sales. Right? After looking at the busy world, we thought about taking some time out to do retail sales analysis to check what exactly the situation of the retail industry is in this holiday season. We analyzed every corner of what the profit margin is and how the retail industry is doing in terms of profit.
And guess what? Here's the complete survey report. Scroll down to have an overview…
What's the Analysis of Consumer Outlaying during the Holiday Season?
According to Adobe Experience Cloud retail sales analysis, we found especially in the holiday season by comparing years 2021 vs. 2022 vs. 2023. We saw a major up-and-down change in revenue and growth when compared to these 3 years. In 2021, the consumer spending status of growth was 8.6% and revenue was 205B. Whereas, in 2022, the growth was only 2.5% and revenue was 210 billion. Additionally, the current year, i.e., the 2023 forecast, resulted in 4.8% growth and $220 billion in revenue.
Purple Bar- Growth AND Blue Bar- Revenue

Therefore, the drastic change in growth and revenue of consumer shopping behavior tells us everything that where retail industry has reached.
What's the Status of Sales of Marketplaces in the Holiday Season?
According to Mirakl's global retail sales analysis survey, in 2022, 89% of consumers found a better value in the holiday season. It was because of marketplaces and drop shipping businesses that fulfilled the pursuit of consumers, benefiting from jaw-dropping growth of 38%.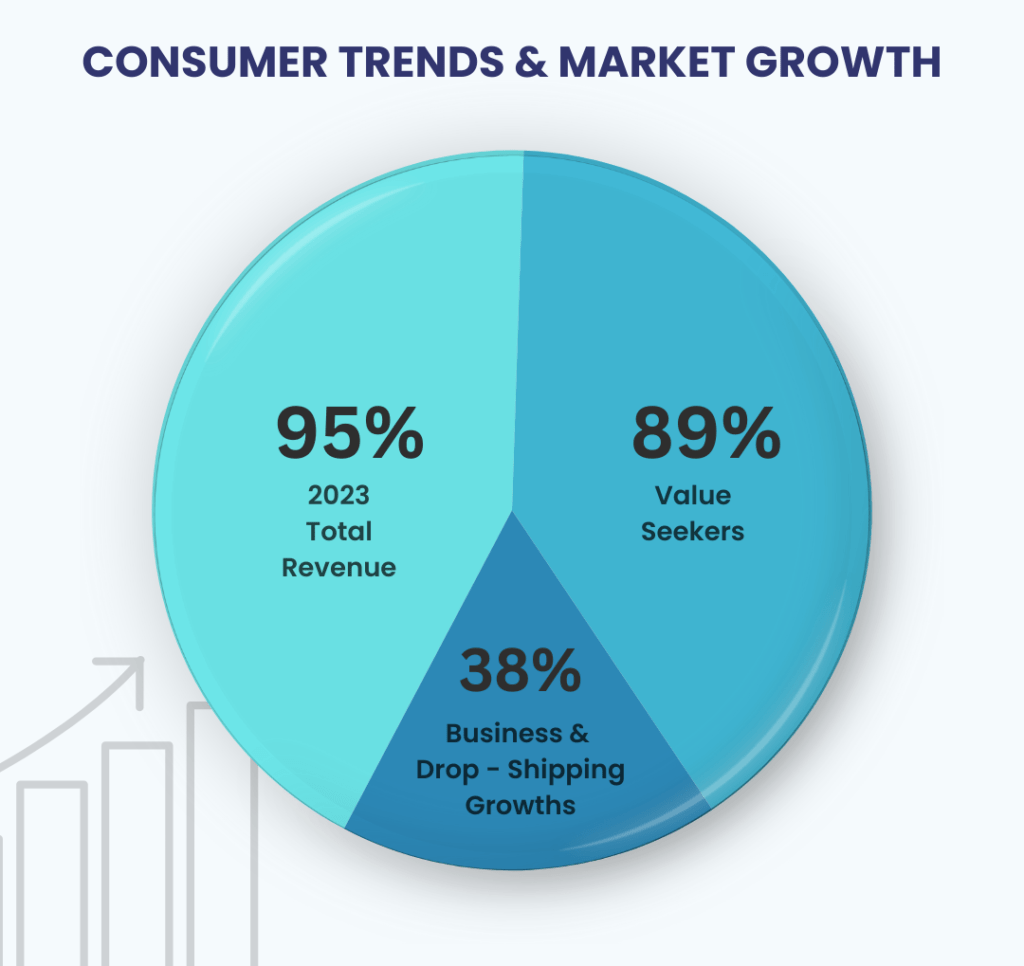 And, in 2023, we saw a remarkable change in total revenue, which reached 95 billion dollars this holiday season.
So, what was the main strategy applied by the e-commerce businesses that made consumers run so quickly to shop? Any guesses? Let us tell you.

"DISCOUNT"
Discount Dynamic: What's the Forecast of Discount Strategy?
According to Adobe, the retail e-commerce shops that are top featured are toys, electronics, and apparel. However, electronics businesses reached 3.8% of the best price, toy businesses went markdown with -8.3%, whereas apparel businesses went -2.3%. These surveys are of the date November 6, 2023. We'll likely see continuation discounts in the coming year 2024.
The Surging Influence of Social Commerce on Consumer Behavior
It's a new future! You might have seen that social media is spreading huge awareness about online shopping. Even though traditional e-commerce is slowing down due to the demand for social e-commerce, Moreover, over 5 billion social media users are moving towards social commerce due to its easy and effective reach and shopping.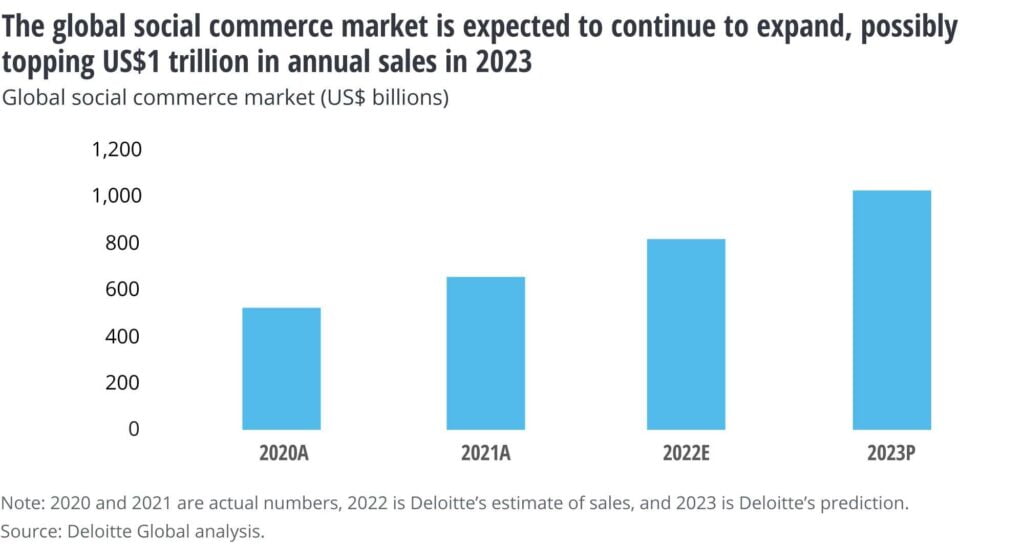 According to the Deliotte survey report, they predicted a huge growth in social shopping in 2024 compared to traditional shopping.
Final Verdict!
In this vast landscape of consumer trends, the key is adaptability. Retailers and brands must be flexible, adjusting their steps to the rhythm of market dynamics. By mastering the marketplace, strategic pricing, social commerce handling, return policy, discounts, vouchers, and intelligent pricing, they can not only ensure survival but thrive in the coming year' 2024 holiday season.